Ask the Experts
Possability People's new project, Ask the Experts, is launching in September 2023. We will be working with people with multiple long-term health conditions to feedback to the NHS on what works well, what hasn't worked well and most importantly how this can be improved for the future.
"Too often, communities provide feedback and they do not hear what happens. We will work to make sure that insight from this work is passed onto the relevant part of health and care services for action; by holding this work centrally we will ensure that recommendations and action are followed up, recorded and shared. We will also work with you to explore other ways of making sure the insight makes a difference"

Quote from Integrated Care Board (ICB)
People that have multiple diagnoses have a unique view of the NHS and how different services work together or not to support people and this is why we want to involve them and ensure that they are heard.
We will be hosting user-led workshops and focus-groups throughout the next 12 months, to provide information, experiences, advice, and guidance around addressing health inequalities across Sussex. At some of the meetings, we will have representatives from the NHS who want to hear directly from the participants and they will be able to ask questions and let them know what is important to them as service users.
We are looking for a number of people who would like to take part and can commit to attending most, if not all of the group sessions which will be held bi-monthly. Any person living in Sussex with multiple health conditions is eligible to take part.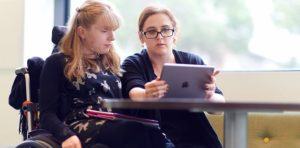 The sessions will take place online via Zoom, so there is no need to travel as we want to make sure we include and hear from people across the whole of Sussex.  We can discuss  accessibility needs and signpost to some support to do this, if required.
This is a great opportunity for them to share their experiences with providers, giving advice, guidance and innovative ideas for improvement, and shaping future provision of services. All those participating will receive a high street shopping voucher for each session they attend.