Shopmobility
Our low cost scooter and wheelchair hire service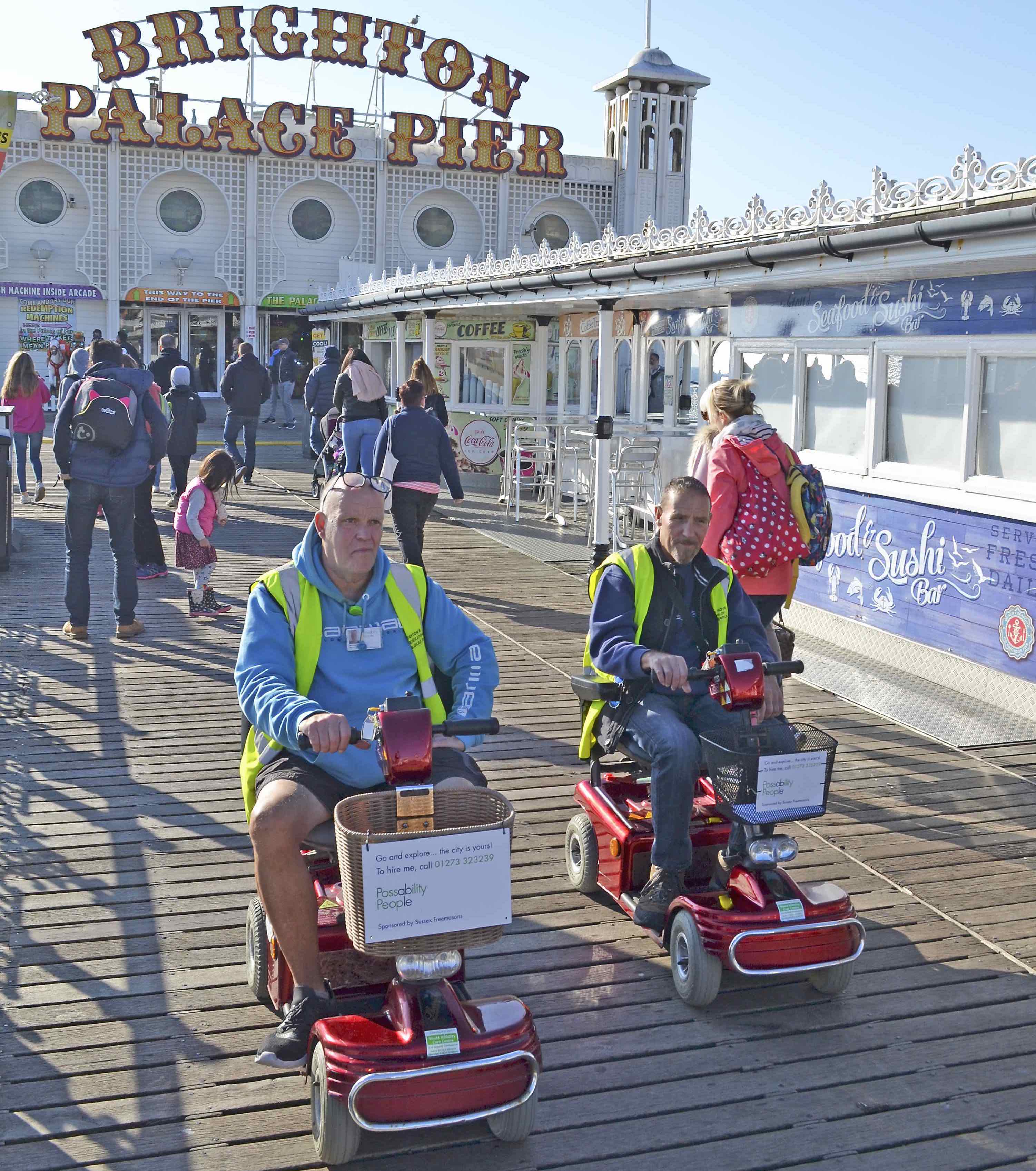 CORONAVIRUS UPDATE
Brighton & Hove Shopmobility is currently closed in line with non-essential retail. However, if you are in urgent need of a wheelchair or scooter please contact us.
In line with non-essential retail we will open again for hires from Monday 12 April, running a reduced service for day hires on Wednesdays and Thursdays only. Once all restrictions are lifted we will return to opening for hire 5 days a week. Please contact us for information about overnight and weekly hires.
Our phone lines and email remain open Monday to Friday, 10-4. Please contact us with any enquiries or to book for hires after the lockdown. Bookings must be made at least the day before as we are currently able to accept pre-booked hires only. All equipment must be collected and returned from our main Churchill Square site during the current restrictions.
We have mobility scooter, wheelchairs, powered wheelchairs and even portable 'bus' scooters for hire. Do give us a call to discuss your needs.
Find answers to our FAQ here
View our terms and conditions for hire