Charity marked World Mental Health Day with pledge for young people
A new project from Sussex charity, Possability People, launched on World Mental Health Day (Saturday 10 October 2020) will support young people living with mental health issues to feel less isolated and overcome the barriers they might face to getting a job.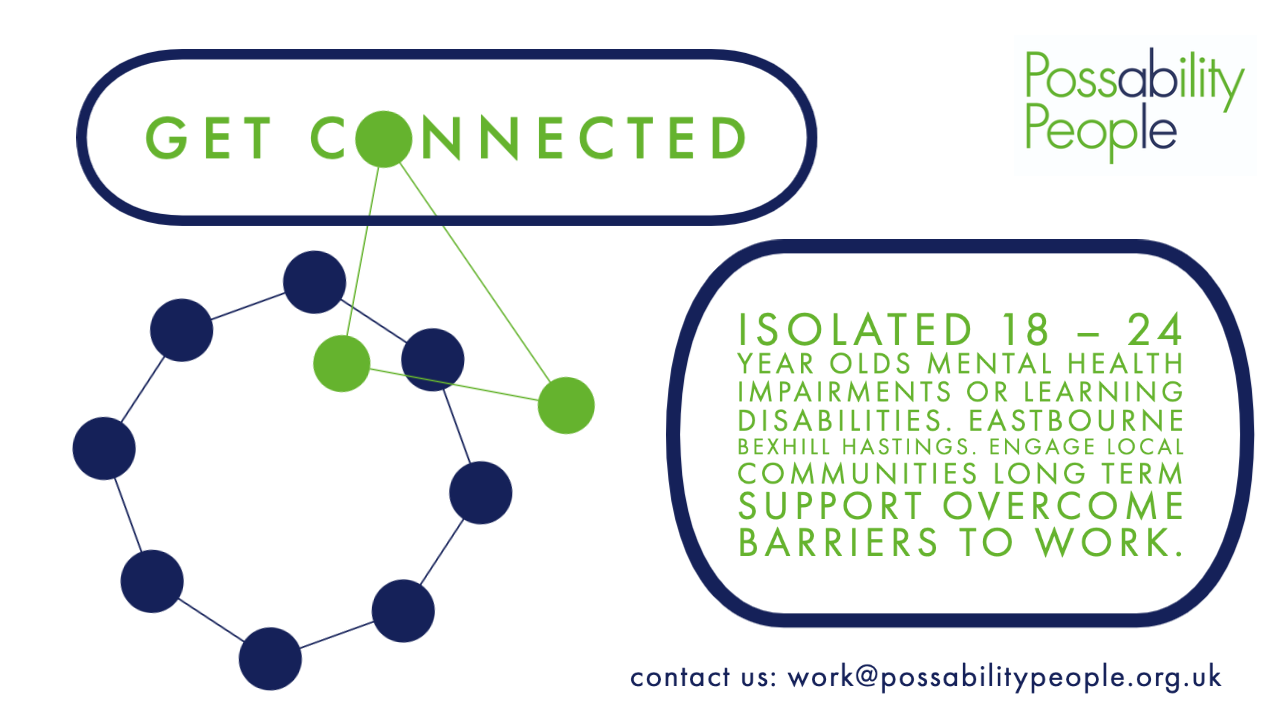 Get Set Get Connected will work with 18 – 24 year olds who have mental health impairments, anxiety, depression, neurodiverse condition or learning disabilities.  Long term support will be provided to every participant as they work together to design and set up local projects to help them take part in their local communities and overcome feelings of isolation.
One young person who has already benefited from the charity's Community Employment Service is Jacob, who's anxiety and depression severely affected his confidence and self esteem; he was resigned to feeling unhappy for the rest of his life. Teamed up with a volunteer who had a lived experience of anxiety and depression, he was supported to attend a Get Set project, and now feels ready to preparing to start an apprenticeship.
Angela Graham, Possability People's Community Employment Service Manager says:
"The things many of us take for granted, like having a job, hopes and dreams for the future can seem impossible for some young people due to the impact of long term health impairments and isolation. On World Mental Health Day, we pledge to do something about it.

"I feel passionately about the work we do. All of the team, myself included, have experience of living with long term health conditions, so we understand the challenges people face. And that makes us ideally suited to encouraging and developing the skills of the young people involved in this project and enabling them to live their lives their way, and to achieve their goals".
The project will run in Eastbourne, Bexhill and Hastings. It is aimed at young people aged 18 – 24 years old, who are in receipt of benefits.
For more information, contact the Get Set Get Connected team by email: work@possabilitypeople.org.uk or by phone on 01273 894044.