Link Back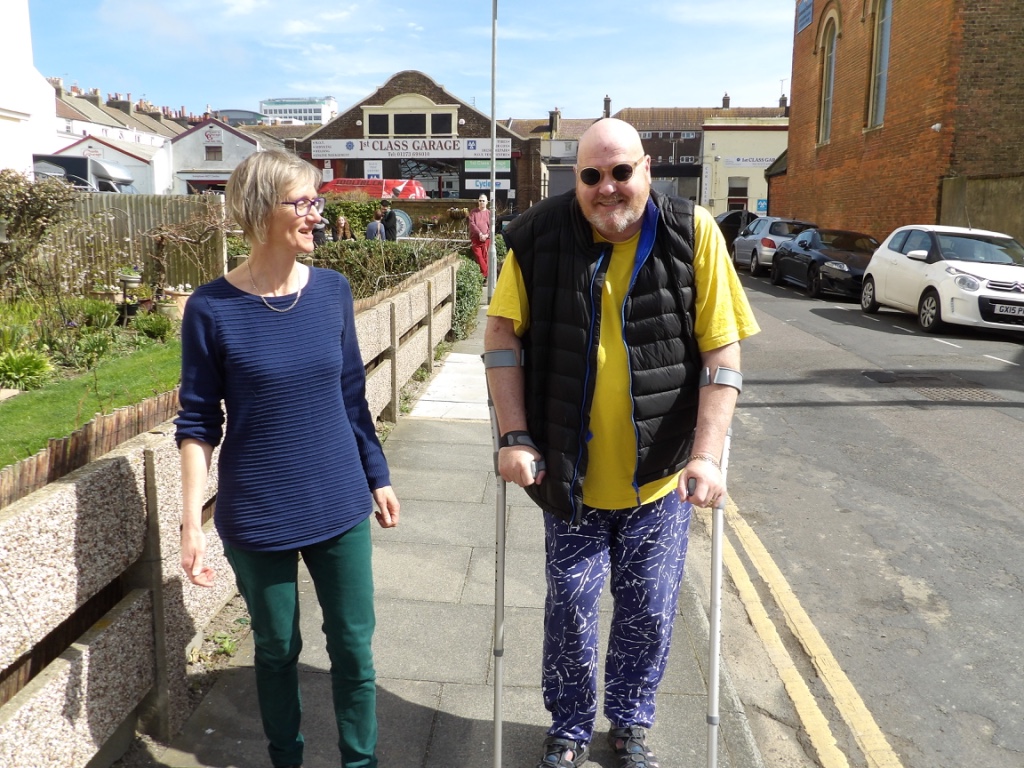 Our Link Back specialist works at The Royal Sussex County Hospital with older patients who are well enough to leave hospital but need extra support to get on with their lives.
After a couple of spells in hospital, we helped Dot by finding her a volunteer to support her.
I used to be very independent but since the fall, I'm not confident enough to go outside of my flat alone. I have a volunteer who has been helping me to walk outside with my wheeler. We go to Queens Park and feed the birds. He's the loveliest man I've ever met! He's helped me get a bit more confident, and I've even been shopping by myself again.
If you know someone we can help, call us.
Contact us
Telephone us on 07795 905740 or email link back@possabilitypeople.org.uk