Hubs
Citywide Connect hub meetings are the engine of the work, bringing people from all over the city together so they can collaborate and get things done.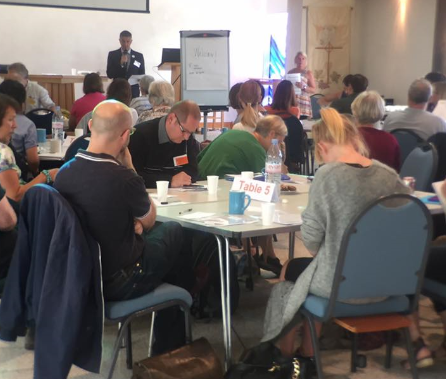 Citywide Connect Hub Event, Autumn 2018
Join us for the last Citywide Connect event to share your ambitions, goals and ideas and find the advice, contacts, resources and support you need to reach more people in later life at risk of loneliness and isolation.
Over the last 4 years, over 1,000 people representing 215 groups and organisations across all sectors, have come together to find ways to mobilise existing assets and resources, build new connections and cross sector relationships, as well as explore opportunities for collaboration, with the primary aim of preventing loneliness and ill health in later life.
Plans are already underway to help make this the most enjoyable, engaging and most productive use of your time yet; bringing together 130 people working across and within sectors and localities under one roof, we are excited to be delivering this event in partnership Ambigo www.ambigo.co.uk.
The event will take place on Thursday 22nd November, from 9.00-12.00 (arrivals from 8.45) at Fabrica, 40 Duke St, Brighton BN1 1AG.
Places always fill up fast and numbers are limited, so pre booking is essential to guarantee access to the event on the day.  You can book your free place by following the link below.
https://www.eventbrite.co.uk/e/citywide-connect-autumn-2018-hub-event-tickets-50527511146
Do get in touch with us on connect@possabilitypeople.org.uk or by phone on 01273 208934 if you need further info or assistance with booking.